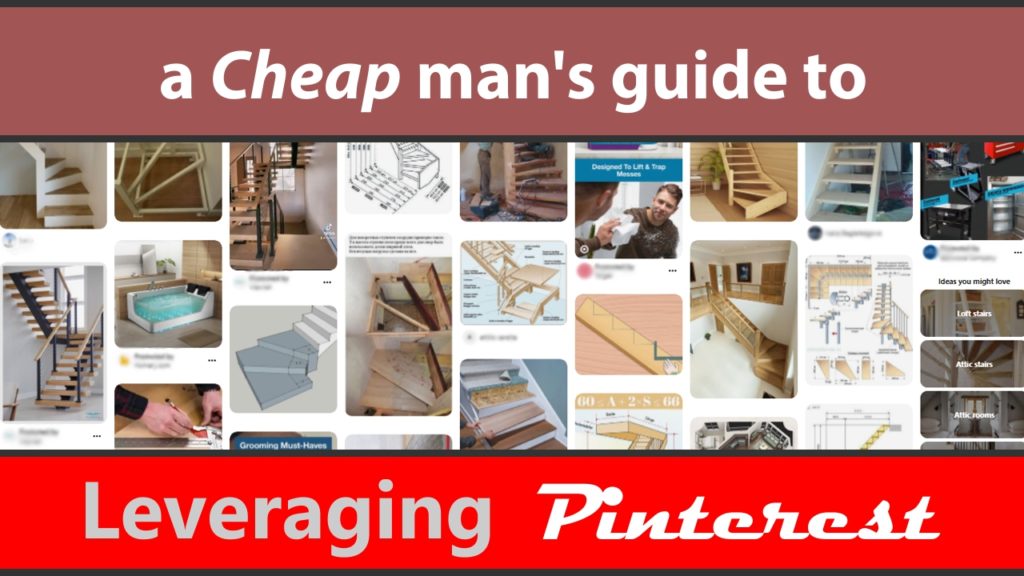 Other than Pinning great content, the key to leveraging Pinterest is to capture the user's interest and gain traffic from their interest. Although Pinterest is an image-based platform, most visual journeys start with an idea, a text search. The path is most often: Search, Visual engagement, Web traffic, and Commerce. We'll not address the casual browser on Pinterest but the user who has intent.
Targeted traffic: How does one target relevant traffic?
Create Boards with Keywords in the name
Name the file that you intend to Pin with the keyword(s) e.g., "hamptons-beach-deck-treatment.jpg."
Use captioning, alt tags, and context copy to define the image
Use Keyword descriptions
Create the Pins of your assets on each board to link to YOUR site's/profile's asset(s)
Put your best foot forward: Narrate a journey that speaks to the user's interest and your service.
Build Boards wisely!
Pin YOUR asset near the first few pins on the board
Do not Pin direct competitor's images
Pin your best, be careful not to overshadow your content with better content
Start with Boards that are the direct target of your business.
If you design residential and sell most often to homeowners — target that
If you have a mix of new construction and remodel, make individual boards to highlight each, and later add new boards with more specific aspects
– Foyer/Entry remodels
– Master bath remodel
– Try to find specific aspects to start as that is what they search for
If you are Local, be sure to include "Local"
– Create Boards named after the location, e.g., "Boston Porches."
– Create Boards named after the service your company has expertise in or your niche, e.g., "Northeast Mudrooms," "Fresh Northeast Modern Design."
As you build your boards and users discover your pins, traffic will increase to a constant flow of users. Pinterest is not like IG and FB in that what you do stays relevant and builds. Most other Social platforms have a limited duration of interest (mere seconds on Twitter). Pinterest content is still there, discoverable year after year.