I have been working on a website for horizontal railing. I find the facets of working on a website of this type very fascinating.
The first thing I find interesting is how different people from different parts of the country refer to the rod railing. In some localities, they might call it horizontal guard rail or horizontal guard railing in other places, horizontal rod rail or horizontal railing. When I started working with this railing systems company, I discovered that some people call it a "deck fence." That last one really threw me for a loop.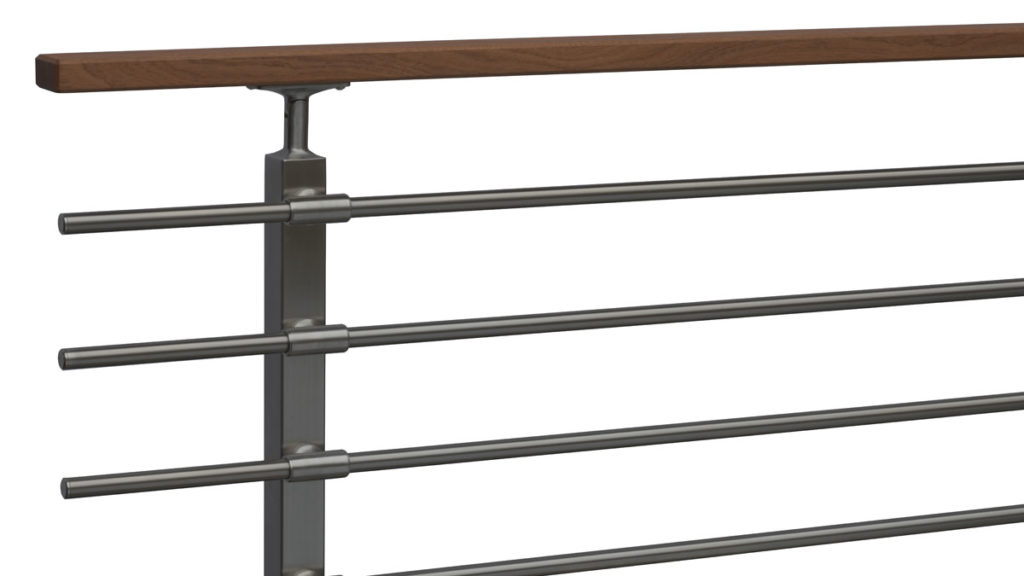 Another aspect that interests me is the simplicity of this particular rod railing's design. As I said, I am working on this content myself: this includes everything from presenting the information that we want people to know about the railing system, from the railing rods to how this system adapts to the horizontal stair railing application. We also need to consider what the visitor wants and needs to know. Are they interested in how to install railing? Is it that the best thing we could do for them is diagram the components used in stainless handrail? Ah, that last one makes me think. I watched videos of some railing system installations on youtube and was aghast. Some of those systems are really hard to install. Even the posts have many pieces, argh. This Cascadia railing system only has eight parts; wow!
We shot videos of the original test installation and a time-lapse (see below) of the installation.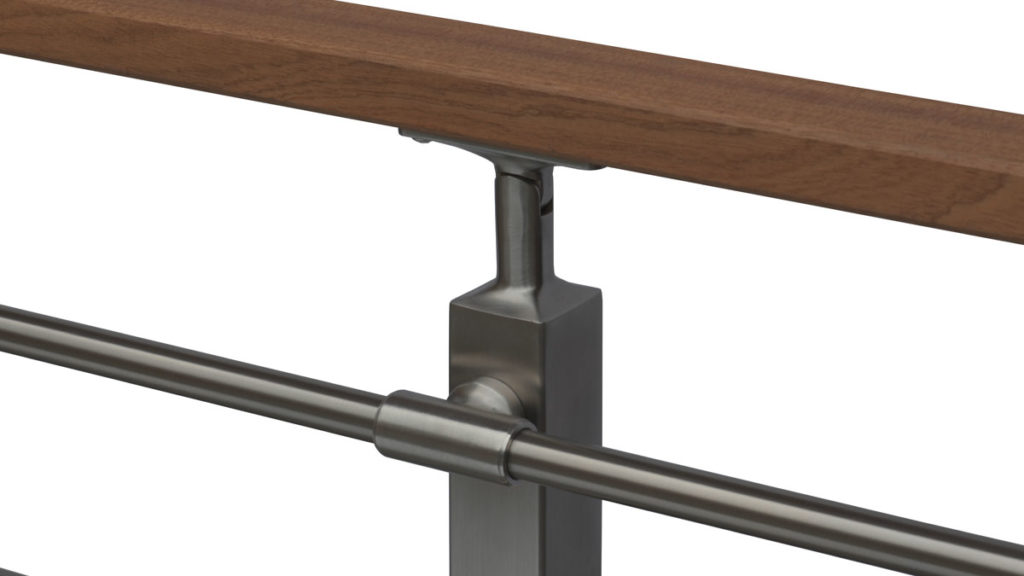 Photographing shiny metal horizontal railing components is an interesting challenge. The brushed finish on this Cascadia Railing System is easier to shoot than would be a mirror finish stainless rail. What people don't expect when photographing polished metal railing systems is that the metal takes on and reflects the surroundings. A photographer rarely wants to be in the photo, especially by mistake! With a brushed finish used on this system, you wouldn't be able to see the photographer, but you would see his red shirt as a distracting color reflected off the stainless rod railing posts. The infill of horizontal rods would also reflect that red color — not good!
Regarding good photos, retouching, cropping, and tone work are essential. In developing this site for Cascadia Railing, I worked closely with Carole, a Gig Harbor area graphic designer. You can't go wrong with Carole, she's great to work with, does a great job, and has an English accent.
I was on-site at the original test installation of this railing system. When the railing installation was complete, I told one of the company's owners that I was jealous on behalf of the company. I was so impressed with the classy look of the horizontal railing, its fittings, and the visual contrast of the top wood handrail with the stainless posts and railing infill that I wanted the company to sell it directly rather than through distributors. Oh, well. It is a beautiful addition as a horizontal deck rail, balcony rail, or horizontal stair railing, regardless of who sells it!
Time-Lapse of the Rod Railing Install
Yes, another riveting detail is that the chubby old fart toting the video camera in the video above is me.