OK, I need help. Yes, that kind too, but my budget doesn't allow for out-patient psychotherapy nor those prescription drugs. Feel free to share the following incoherent plea.
I need the right person, full time, Bainbridge Island. It is a railing manufacturing company.
You will work in a place that looks like this (photo 1).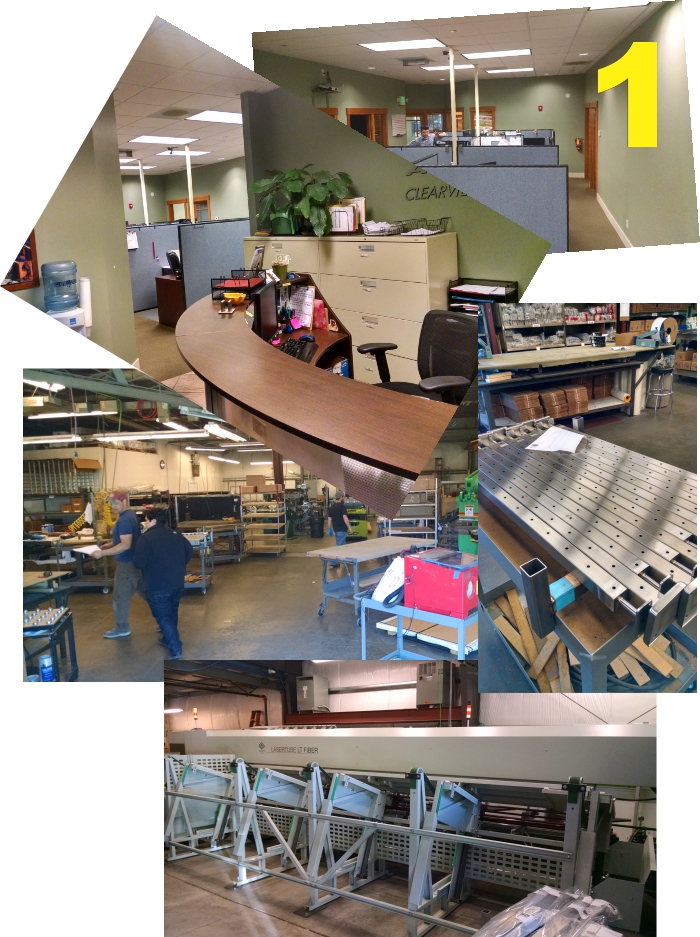 You will sit at a desk that looks like this (photo 2)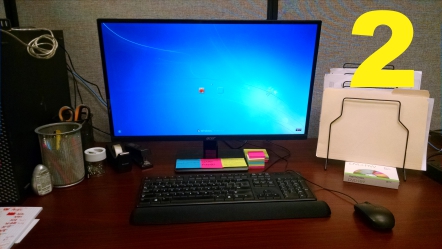 You would work in this non-windowed cave, when they get the junk out and us in (photo 3). Your boss shares his candy and snacks – just say'n.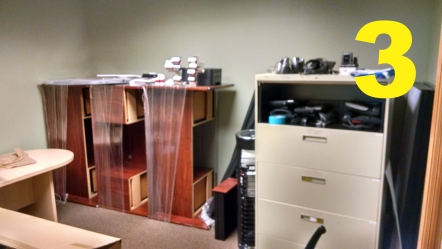 You could interact with people like these (photo 4)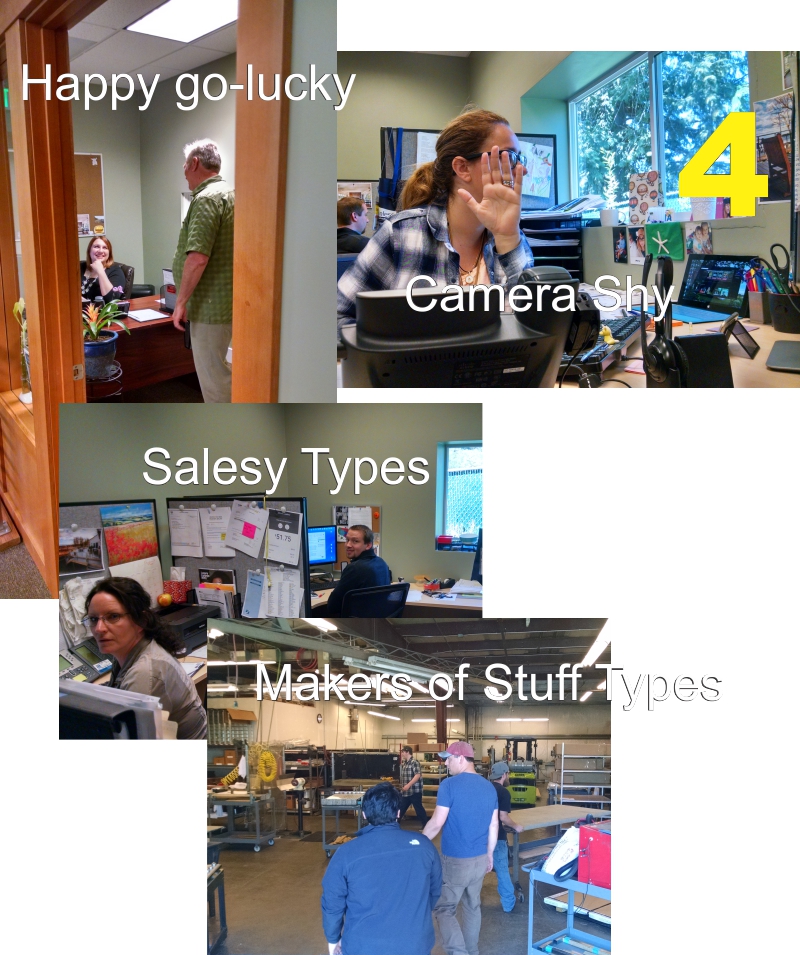 Your boss makes messes like this (photo 5) He really, REALLY, really needs your help.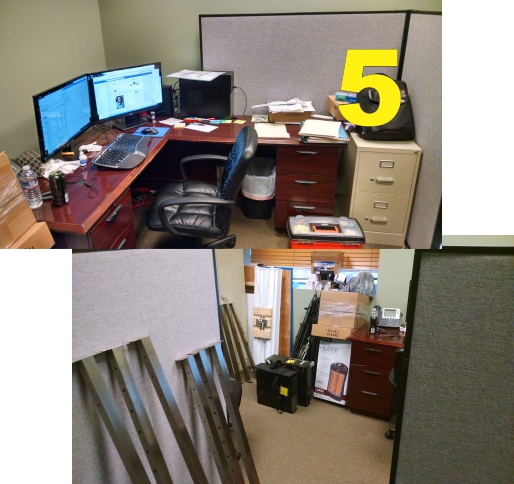 Your job title
(maybe): Assistant Jack-of-all-trades or if the "all-trades" part doesn't match you, your title would be more like Assistant Jack-of-SEVERAL-trades. Or, maybe something else we make up on the fly, but you're OK with that right!?
Job Description
: Assist the Jack-of-all-trades by wearing several hats (at least initially).
Job Specifics
: Hmm, this is where it gets foggy. Your future boss has a closet full of hats. He tries to shuffle them as best he can but they keep falling out of the closet, well at least the ones he's not currently wearing fall out of the closet. One of your specific ongoing tasks will be to continue to match your ever-growing skill set to those meandering hats your boss is trying to corral. You would do this sometimes working directly with your boss and sometimes all by yourself. You would not be asked to do things you just could not do.
Sometimes, there is an actor and other people who show up on the weekend to video some stuff. Sometimes there is other stuff that shows up and needs to be photographed. So, although you're signing up for a M-F job, you might need to swap a few workdays each month to the weekend to facilitate this type work.
If you fit enough of these tasks you are a candidate for this job
:
Use Windows based software like: Excel, Outlook, Illustrator, Photoshop, Corel Graphics Suite, etc.
Write, better than this author, coherently about various subjects that you may or may not be personally interested in.
Understand the flow of projects like: shooting a video, developing a brochure, setting up a new computer, printing out several copies of a booklet, and maybe more complex projects.
Have a good creative eye/spirit and can express that through: photography, videography, web page layout, brochure and other printed materials layout, or in writing.
Eat pizza on the first Friday of each month with the rest of the crew.
Have experience with Desktop support and other computer troubleshooting tasks like installing a printer, finding out why an already installed printer decided to stop being installed.
Understand things like WordPress, OpenCart, web forms, finding answers or resources online.
Help other people disturb your already disturbed boss (see second sentence in this post).
Some interest or understanding of marketing and the related (usually) web-based methods to do that. Much of what you would do is related to that regardless of the task you are completing, except the pizza.
It would be good if you are this kind of a person
:
Detail oriented
Organized
Visual
Assistant type person
Able to progress through projects without constant hand-holding
Able to deal with distraction and stay on task
Like pizza on the first Friday of the month
Willing to start at about $16-$18 an hour DOE
Able to forgive typos and other errors in the text above
Email me at: webmaster@agsstainless.com